Vasyli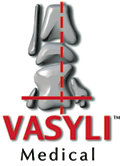 VASYLI International was founded in 1979 in Sydney, Australia by Podiatrist Phillip J. Vasyli as an orthotic laboratory manufacturing plaster cast orthotics. Soon became evident that there was a need for more time-efficient and cost-effective orthotic solutions. In response, Phillip Vasyli invented the 'VASYLI heat-moldable orthotic'.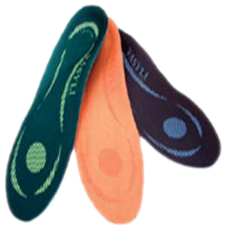 Dispensed in only minutes without the need for any casting, VASYLI orthotics dramatically changed the orthotic landscape giving practitioners more options and flexibility. In addition, the product made orthotic treatment available to a wide scope of other health practitioners.
Users include Orthopedists, Podiatrists, Physical Therapists, Chiropractors and other health professionals in both private practice and in hospitals and HMOs. Many sports medicine practitioners use VASYLI orthotics to treat professional athletes, helping them prevent foot and ankle injuries and increase their performance. Today, Vasyli International has become the global market leader in supplying treatment solutions to health professionals.
Over 25 years of experience and development combine to bring you the very latest generation heat custom orthotic solutions. Designed specifically for fast, easy and effective use, our unique range of orthotic products represent the very best value treatment solutions currently available for medical professionals and their patients. Vasyli prefabricated custom molded Orthotic insoles and ready to wear footwear and insoles range is unique to realign your feet to their natural position to improve your body posture, relieving many chronic heel/ankle, knee, hip and back pain and aches.
[ Download the product catalog ]