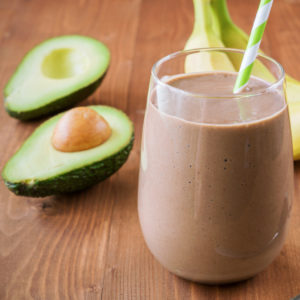 Suitable for fat loss, sugar management and also suits the keto/vegetarian and vegan lifestyle!
#RecipeOfTheWeek: Chocolate avocado smoothie
Ingredients: 2 servings
1½ cups unsweetened Almond Milk
½ med. avocado pitted and scooped out
2 Tbsp unsweetened cocoa powder
Stevia as per taste
Method:
Add all ingredients to the blender and blend until smooth.
Enjoy chilled!