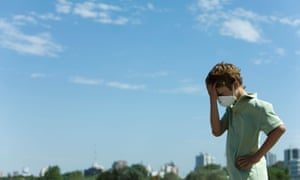 We know that #pollution adversely affects our physical health, and now evidence shows that air pollution exposure is associated with an increased risk of #mental health issues, particularly in #adolescents.
Investigators found psychotic experiences were significantly more common among adolescents with the highest exposure to nitrogen dioxide, nitrogen oxides, and very small particulate matter, even after adjusting for known risk factors for psychosis.
Young adults who have psychotic experiences are at higher risk of going on to develop a #psychotic disorder in adulthood.
Two potential mechanisms for the association between pollution and psychosis.
Air pollution has been suggested to lead to inflammation in the brain and stunted development that could then result in the emergence of psychotic experiences.
Moreover, since air pollution is largely due to heavy traffic in urban areas, it is actually the correlated level of noise pollution that may be driving the association because it disrupts sleep and and increases #stress levels.
Although both mechanisms are plausible, they are just theories at present.