My mom got her shoes from Orthofit for her bunion. They give very good and efficient service for all kinds of foot problems. Even if anyone has problem in walking they rectify with correct footwear recommendations and also provide you with footwear. My mom feels much better after wearing the proper footwear. Now she can…
Mr.Shah came to Orthofit with mild Knee Pain on prolonged walking. A detailed evaluation was done and he was prescribed Orthotic corrections for correcting of alignment, biomechanical exercises for stretching, knowledge about Diabetic Footcare was imparted. With the above management, Mr. Ajit Shah is now able to stand and walk for longer period than before. He…
Mr. Madhusudan Inamdar(Mike Inamdar, CPA, CA), Canada, wrote to Mr.Chaitanya Shah
 
Thank you for everything. I very much appreciate your advice. read more
"Shuttles" from an Amateur to National and now International Badminton Star read more
Arpana Shejwal came to Orthofit with Corn on the sole of Foot – "I suffered for 1 year but Orthofit's Mr. Shah cured me within a month. I am happy to walk without pain and limping"
I believe in correction and not medication/surgery. This method given by the Orthofit Team worked for me.
Excellent diagnosis. I have recovered completely. They have suggested to wear the shoes which they have recommended due to which I have cured my feet.
Excellent diagnosis! Dr. Ritu has been very patient and helpful in identifying the problems & monitoring progress regularly. Pain has reduced significantly.
The footwear provided are very comfortable and gives immediate results. I in a day or was free from all the pain and comfortably walk without pain. It is a great cure without any medicine. I enjoy going for long walks with the new foot wear. It is worth the cost. For people who cannot afford…
I am an old patient of Orthofit. One of my family member referred me to Orthofit for my deformity of toes. I was guided by Mr. Chaitanya Shah with orthotic corrections & perfect shoes. It really help to resolve the problem of pain at the ball of the foot. I am very comfortable with the…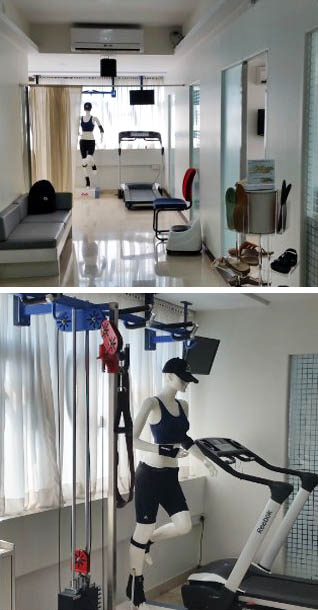 0
Certified Physiotherapist