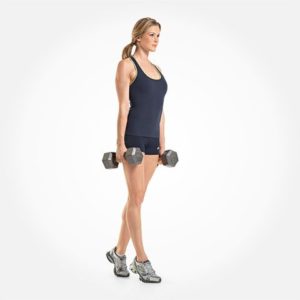 Farmer's Walk is an excellent implement of what is commonly termed as "Loaded carries" category of exercises. By nature it is a #compound exerise with a direct carryover towards our General Physical Preparedness (#GPP).
It essentially teaches us to carry heavy loads in our hands #isolaterally and hence a popular event in almost all major #Strongman Competitions worldwide.
Farmer's walk can be done with specially designed barbells, dumbbells, kettlebells or even trap bars. The load should be challenging enough for fatigue to set in within 10-15 secs. Apart from building phenomenal #core, upper back, #grip and lower body #strength, the exercise will also be demanding on the #cardiorespiratory system.
When a person lihe load and begins the walk, the core, scapular stabilisers, spinal erectors and paraspinal group contract isometrically due to the dynamic nature of the exercise.
Farmer's Walk can be added as an accessory exercise to the Deadlift and can be a part of your Back day, alternatively it can also be done as an #conditioning exercise following the back workout.