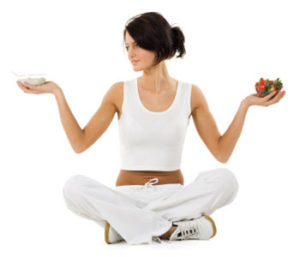 Most UTIs are ascending #infections of #bacteria that colonize the vaginal wall and eventually the urethra. From the urethra, the bacteria can travel upwards and infect the bladder (lower tract infection) or continue from the #bladder up the ureters and infect the kidneys themselves (upper tract infection). The effective preventive measures are able to block this bacterial migration.
Hygiene
Always wipe from the front to the back after using the bathroom.
Sitting in a tub (used by others) allows bacteria to reach the bladder opening area.
Avoid long intervals between urinating. Try to empty the bladder at least every 4 hours during the day while awake, even if the need or urge to void is absent.
Clothing
Do not wear tight-fitting undergarments made of synthetic fabric. Cotton garments are preferred.
Diet
Drink more water. Start with 1 extra glass with each meal. If the urine appears any darker than a very pale yellow, this means not enough liquid is being ingested; increase the fluid intake. Cranberry extract pills appear to be effective, especially in younger women. Hydrate well during and after exercise.
Sexual activity
Take special precautions after sexual activity; such activity may also increase risk because it can introduce bacteria into the bladder area. The bladder should be emptied after intercourse; drink 2 extra glasses of water. Some patients are advised by their physician to take a urinary antiseptic or antibiotic after sexual activity. Make sure to take the medication according to the physician's recommendation.
Avoid the use of spermicidal jelly. This kills sperm as well as normal vaginal florae, which are extremely important in suppressing colonization with pathogenic bacteria.
Medications
An estrogen cream for the vagina may be suggested for women after menopause. Take and any other medication only as prescribed by the doctor. Also, if you do have an infection, do not self medicate.