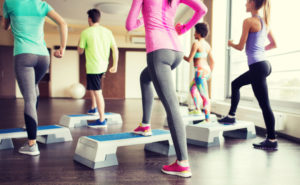 Here's a beginner's guide:
Remember not to be intimidated by others lifting or pushing heavier than you.. everyone has to start somewhere, they were beginners too!
Keep short term goals: Gauge your progress week by week.
Determine the frequency: be practical here, speak to your fitness consultants about it so that they can plan your workouts depending upon availability.
Workout time: initially let it be the most convenient time of the day. However, if you like to work out in the evening but are likely to miss it being tired after work, go in the morning and get it out of the way.
At the gym, remember to mention to the instructor about your goals, previous training pattern, history of injuries,medical conditions. Get clearances from your doctor/therapist if needed.
Expect to be sore for a few days initially, don't let that stop you from coming back the next day. Go light.
Leave the ego out! No matter how fit you were earlier, if there has been a long gap or you are trying something new, respect it and start slow.
Warm up and cool down is crucial.
Hydrate yourself, carry a towel, deodorant and your post workout meal if applicable.
Familiarise yourself with the equipments as per your workout plan.
Remember your diet starts from the word "GO". No wasting time with this one! Results are self perpetuating, and the diet is crucial in order to get results.
Find a workout buddy, or get a personal trainer: Motivation helps before we are good to go on our own.
Get a groovy playlist: music works like therapy.
Ensure your shoes are appropriate and in good condition.
Ask questions when in doubt. Educate yourself, attend seminars, interactive sessions to build your knowledge base.
Happy lifting!