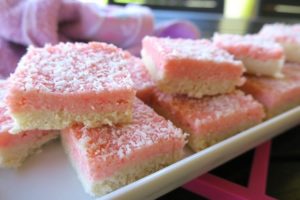 Festive season calls for treats and we love options that don't throw us off the fitness wagon!
Ingredients: 15 pcs
2 cups fresh coconut-160g (grated)
50 grams khoa (mawa)
1/2 cup coconut milk
Stevia as per the taste
Method :
Heat grated coconut and coconut milk together in a nonstick pan.
Once the the liquid evaporates, add khoa slowly.
Once the mixture thickens, add Stevia.
Place it on a sheet of baking paper and flatten the mixture.
Cut into small barfi sized pieces and let it cool.