Discover the A, B, C of what makes footwear GREAT!
Aesthetically Appealing
Biomechanically Engineered
Comfortable Beyond Words
 It is Crafted based on knowledge gained through years of association with global experts in Podiatry and the cumulative experience of assisting more than 70,000 patrons overcome foot ailments.
Edge is India's first brand to introduce orthotic footwear that is highly effective in regaining or maintaining correct alignment and relieving or preventing pain and deformities. Edge also offers you the choice of a wide, slim or wedge foot-bed to suit the uniqueness of your foot!
THE EDGE SOLUTION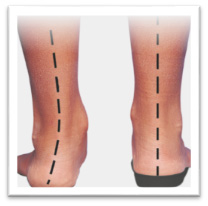 Edge footwear is biomechanically engineered to provide maximum stability while standing or moving so that your feet are properly aligned and you experience pain-free mobility now and in future.

DEVOTED TO COMFORT AND STYLE
A dream sublime sandal: one that provides the support and stability of a comfort shoe while harnessing the spirit of carefree summer style.
Since 2012, revere Shoes has grown to include stylish footwear for all seasons and occasions. With a continued dedication to ensuring the perfect fit, every revere shoe is crafted with premium materials and comfort features and that help you look and feel your best.
Features & Benefits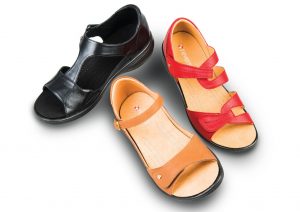 Premium Materials
Using hand-sourced, premium leathers from across the globe, every revere shoe is built with
comfort and quality in mind. The rich full-grain or patent leathers, supple suede's and lustrous nubucks found throughout the line are chosen with an eye toward long-term wear. Unlike stiff, synthetic materials that tend to rub and chafe, revere's all-leather uppers naturally stretch and soften over time, conforming to the shape of your foot.
Strap Extensions
Each pair of revere sandals comes with a set of complimentary strap extensions, helping to ensure a perfect fit. Adding an extra half inch of adjustability, revere's strap extensions are low-profile and discreet, allowing you to customize the length of your straps without sacrificing any style.
Removable Orthotic Footbed
Every revere shoe comes with a removable contoured footbed, allowing wearers with custom orthotics to insert them with ease. Designed in collaboration with leading footwear and medical experts, revere shoes are compatible with most orthotics prescribed by your podiatrist. A deep-set outsole unit leaves ample room for your custom device to fit comfortably and seamlessly into any revere shoe.