Orthofit was founded in 1998 with the aim to provide physical healthcare related clinical products and services explicit to the growing age and active age population.
Over the years, Orthofit has developed skills and acquired abundant experience with the support of companies and renowned experts of international repute to practice in India the biomechanics related non- invasive medical science in the field of "Foot, Ankle and Biomechanics Care".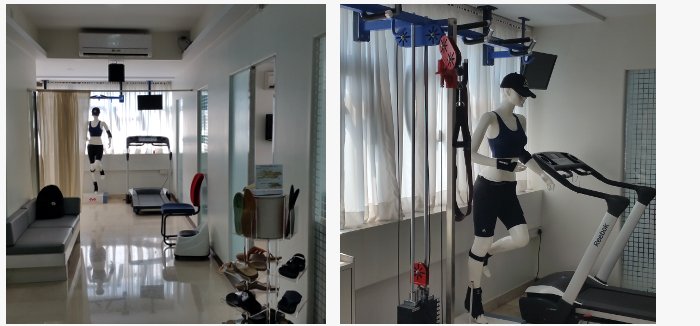 This science is widely practiced by Podiatrists, Physical Therapists and Chiropractors. It is highly acknowledged in the Western world while it is nascent to India. Orthofit has strategically integrated all three practices and established a unique state-of the art biomechanics clinic.
Orthofit with their continuing knowledge support has strategically integrated its lower limb biomechanics medical science along with 'Biomechanical & Functional exercises' and has set up a unique flagship clinic and network of therapists/ practitioners.
Today, in India, Orthofit is not only a pioneer but also well recognized in the field of "Foot, Ankle and Biomechanics Care". The primary strength of our practice is to serve patients by providing evidence based evaluation and patient education. The key aspect being to find and treat the cause and not just take care of the symptoms.
The patients referred to Orthofit and within its network are consistently well looked after. Being in the health profession, the Orthofit team has always taken its social responsibility very seriously and its hallmark has always been its open-minded and inclusive approach towards the treatment of patients.
Orthofit conducts seminars and workshops inviting those therapists, paramedics and medical practitioners who are interested to learn and join the Orthofit network to practice "Foot, Ankle and Biomechanics Care" with an objective to build their brand in this specialized field and to increase the practice and revenue. Orthofit intends to expand its horizons by opening multiple clinics in major cities of India and set up a vast network of independent practitioners all over India.